Dunnage bags are the convenient way to protect goods from being damaged during shipping. Our bags have an outstanding load stabilizing capacity and resistance to load shifting.
Our air bags are composed of an air tight polyethylene inner layer, with an inflating and deflating valve, strong and elastic poly woven fabric outer layer.
Bag Types:
Standard Level Bags
Standard bags take the shape of a pillow when they are inflated. They are used between the voids that are up to 12″ (30cm) wide. Our standard dunnage bags are available in four different levels: L1, L2, L3&L4, and L5 with a wide range of dimensions and are AAR verified. L1 bags are produced with our patented Safe-Lock, Jet-Flow, or Combo valves. For higher levels, we use Safe-Lock or Combo valves.
 
Level I
All truck and container  shipments and shipments which consist of Glass bottles, Paper Products, Drums, Furniture, Beer, Wine, Most all dry goods products
Level II
All shipping containers either piggyback (container or trailer on the Railroad) or for ocean transport Same as for Level I
Level III – IV
Most railroad applications use the Level III -IV bags and they are usually for lighter materials. Most products with the exception of very large paper rolls, plywood, bricks, etc.
Level V
Railroad use for heavy applications Large paper rolls, Plywood, Bricks, Metals.
Bison Bag
The Bison Bag is designed for light duty cargo primarily used in truck shipments and they are more economical compared to Level 1 bags. Bison Bags are not AAR verified and not for rail use. They are the equivalent of a 2 ply paper bag with a max air pressure of 2-3 PSI.
Square Bag
The square airbag was designed and created to serve as the primary function of bracing products with a void space greater than 12″ wide, which cannot be filled with a standard dunnage bag. They are also reusable.
These square dunnage bags brace loads without the need for additional dunnage material. Made with moisture resistant material and an extremely durable outer shell, these bags are AAR certified. They are not made for heavy duty purposes.
Notes:
Air dunnage bags cannot be used as a primary load securement in hazmat shipments; however, they can be used for secondary load securement.
Air dunnage bags cannot be used in air cargo shipments due to the changes in air pressure at high altitudes.
Bladder Types
Our newly formatted bags are created with the latest technology and features to help secure your loads easily and effectively. The combination of two to four layers of Polyethylene Film on each side of our bags offer superior protection from leaking caused by pin holes during manufacturing of extruded films, minor scratches or cuts, and user handling. These extra layers or protection ensure successful loading and durability of the airbags.
The new multilayer bladder bags have been tested under tough conditions and show no signs of leakage. They are manufactured 100% by our fully automated state of the art machine eliminating production defects caused by human error.
Two layers of film are used on each side for our lighter duty bags while four layers are used for each side of the heavy duty bags.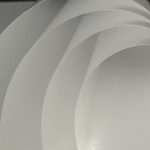 Valve Types
Combo Valve
Safe Lock Valve
Jet Flow
Combo valves are designed as a combination of Jet-Flow and Safe-Lock valves which have the fast fill advantages of Jet-Flow and the durability of Safe-Lock valves. The valve is spring loaded and can be used for all levels. They are reusable and easy to handle. All valves are 100% leak tested during production and have compression testing under severe climate conditions.
Combo inflator tips are designed to fit Combo valves and can resist high pressure. They can easily snap on to the valve by pressing against a wall and designed to be used with our Mini Jet Flow and Monster air guns; however, other air guns may also be used by connecting an air hose. Combo Inflator Tips are made out of hard plastic materials. An aluminum version is also available for heavy duty use.
*Can be used with both Jet-Flow and Safe-Lock air tool
*Snaps and locks onto bag for airtight hold